Expand your business into the Hispanic community by speaking not only their language but their culture too.
39.4% of California's population is Hispanic or Latino*. How do you plan to connect with them?
Have you ever thought that you could be losing over 15 million potential clients JUST because you are not speaking Spanish?
It is not about the product or a service, it's not about what you offer, it is all about HOW you offer it.
As a native Spanish speaker and California resident for more than six years, I know exactly
how to bring the Hispanic market to you.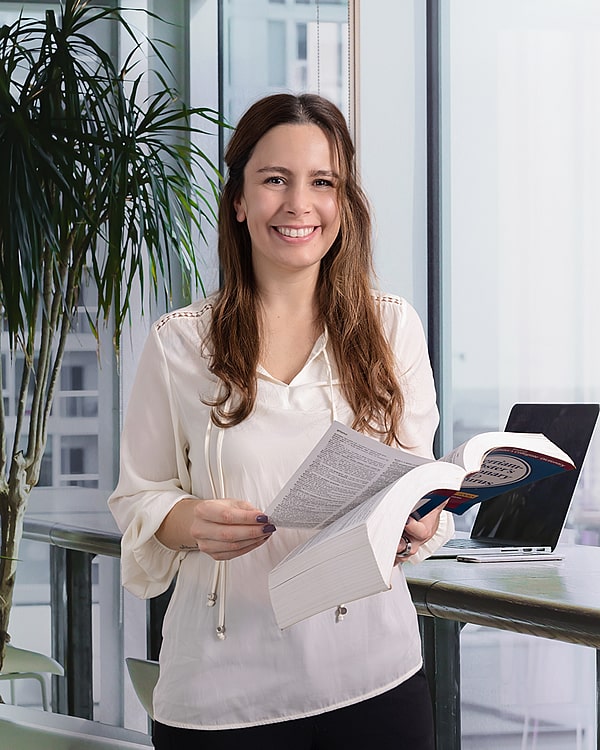 Hello and welcome to my site!
I am Maria Labaca. Having lived in California for more than six years, I have realized that Cali's culture, codes and language are simply… unique. As a specialized translator, transcreator, and editor, I have learned how to manage its peculiarities by heart.
I am here to help you grow your business by bridging the linguistic gap with your potential Hispanic audience. As a translator specialized in localization and marketing, I will make sure readers not only get to know your brand but also feel it.
I have extensive experience in the wellness, lifestyle, and nutrition industries. However, my curiosity and research skills can be easily adapted to any other market.
This is how we can work together
Jessie Inchauspe is a biochemist sharing blood sugar hacks to fix glucose issues. She has 107k followers on Instagram and is currently writing a book on the same topic.
Archana Devar Verma was a project manager at Ennovent, an innovation accelerator working with entrepreneurs, mentors, investors, foundations, NGOs, and companies who work on sustainability in low-income markets in developing countries.
Craig Frayne ran the United Nation's program called "Horizons of Friendship» through a Canadian agency committed to promoting social justice and people-centered development in Central America and Mexico (Mesoamerica).
Reach your Spanish-speaking market by translating and adapting your texts to their language and culture.
Send me a message to clear up any doubts or request a quote!